Cherry Bookcase
Elegant cherry bookcase constructed from a matched set of cherry boards with a wenge accent bead. Dovetailed case, frame and panel back, and mitered bracket feet.
Dimensions: 48"h x 30"w x 14"d.
Cherry Bookcase
Front view of wenge bead and bracket feet.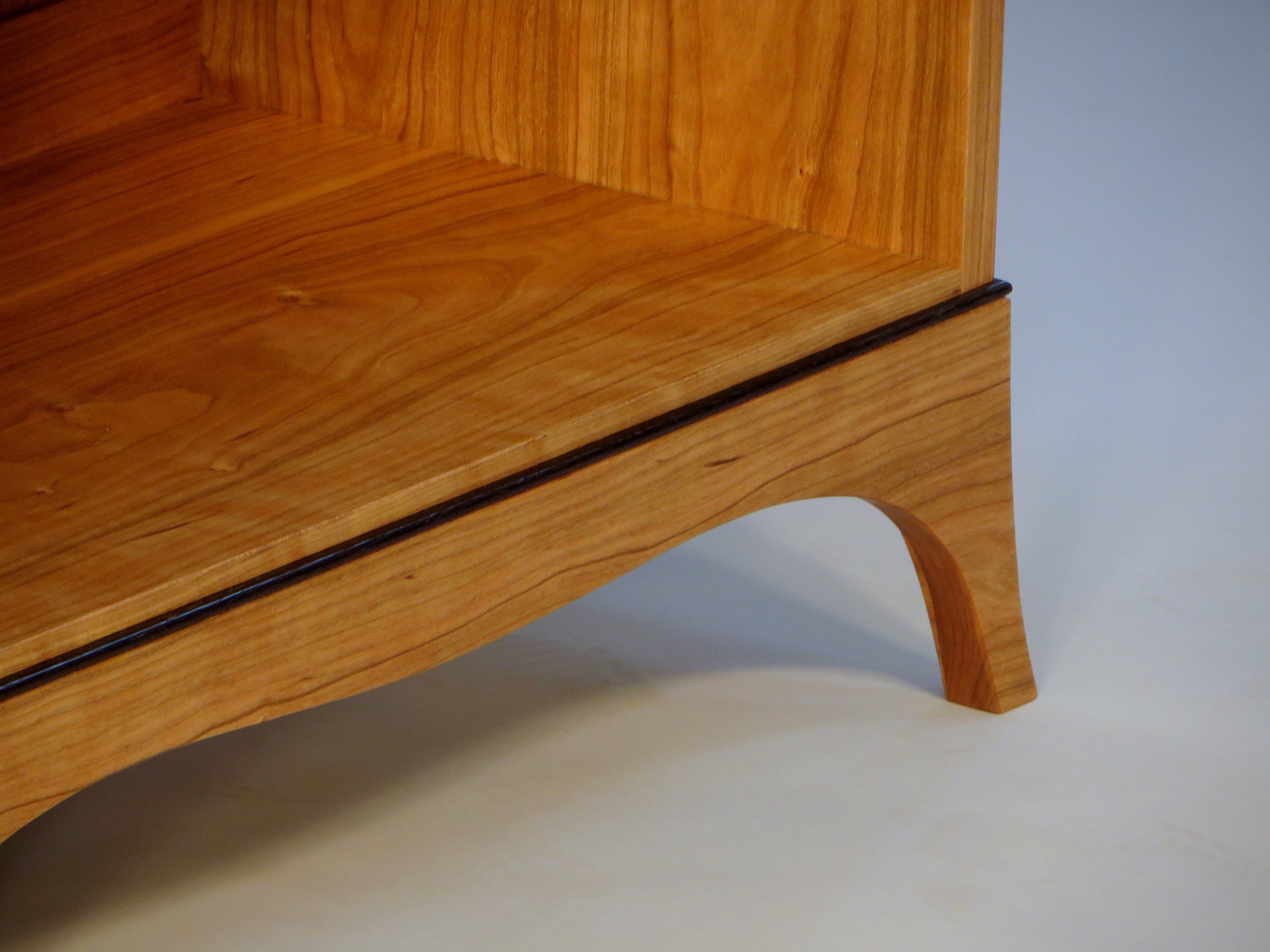 Cherry Bookcase
Detail of front apron and feet.
Cherry Bookcase
Hand cut dovetails. The top board and side pieces are each glued up from two smaller boards from the same log, yielding perfect color and grain matching. Can you see the glue lines?